30 October 2018
Welcome to Passive House!

Simply walking into other people's homes? That is exactly what everyone can do during the International Passive House Open Days. Residents of Passive House buildings will open their doors to visitors during this annual open days event. They invite them to experience the high levels of comfort and energy efficiency for themselves. Welcome to Passive House! This year the International Passive House Open Days will take place from 9th to 11th November.
Press Release
---
15 October 2018
China commits to climate challenge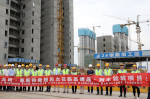 The largest Passive House residential district in the world is currently under construction in the Chinese city of Gaobeidian. Joined by other success stories such as "Bolueta" in the Spanish city of Bilbao, home of the world's tallest Passive House high-rise building, and the first certified Passive House hospital being built in Frankfurt am Main, Germany. The 23rd International Passive House Conference will reflect this global upswing in energy efficient construction. The organisers of the 2019 Conference invite all Passive House enthusiasts to join them in China. The call for papers is now open until December.
Press Release
---
05 September 2018
High-rise Bolueta ranks first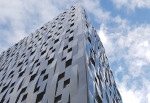 The developers and architects had set very high goals. With the Bolueta building they wanted to set a new Passive House record and at the same time ensure the quality of the building through certification. The project participants have successfully achieved both objectives. With a height of 88 metres, Bolueta in the Spanish city of Bilbao is now the tallest Passive House building in the world. The recently issued certificate is proof of its highly energy efficient Passive House Standard construction.
Press Release
---
10 August 2018
Passive Houses: cooler inside during summer heat!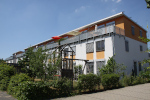 On hot summer days, Passive House buildings can be noticeably cooler than conventional buildings. The excellent level of thermal insulation keeps the heat out, coupled with effective strategies such as "passive night cooling" ensure comfort in the summer months. Providing proof of a pleasant indoor climate in summer is also one of the requirements for quality assurance for Passive House certification. "Numerous practical examples in different climate zones very clearly show that Passive House buildings have a pleasant and cool indoor climate during heat waves. However, professional planning is crucial for this", says Zeno Bastian of the Passive House Institute.
Press Release
---
27 March 2018
"There's no alternative to Passive House!"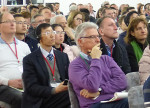 The speakers in the packed hall in Munich were unanimously clear on one thing: that the increase in construction costs in recent years was not caused by energy efficiency; instead, other parameters were responsible. In line with the theme of the 22nd International Passive House Conference "Passive House – it's worth it!" numerous speakers drew attention to the economic feasibility and affordability of energy efficient construction and retrofitting. At the conclusion of the event, Professor Wolfgang Feist surprised the more than 1000 conference participants as he announced that the 23rd International Passive House Conference in 2019 would be held in China.
Press Release
---
10 March 2018
Next Passive House Conference in 2019 in China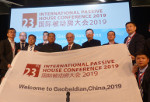 The next International Passive House Conference is to be held in 2019 in China. "We are aware that this decision may be surprising to some. However, it is in China where the most construction activities are currently taking place, and this will continue to be the case in the coming decades. Each new building brings with it an additional demand for energy for heating and cooling, therefore it is extremely gratifying that China is making serious efforts to radically improve the energy efficiency of buildings. There is still a chance of meeting the climate protection objectives," explained Professor Wolfgang Feist.
Press Release
---
28 February 2018
Munich, Manhattan and Mongolia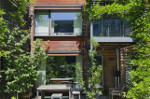 Munich is extensively applying it, so is Manhattan, and Mongolia has just started. What? Energy efficient construction to the Passive House Standard. All three locations have impressive projects that focus on maximum energy efficiency for construction and retrofits. This will be demonstrated at the International Passive House Conference to be held on 9 and 10 March 2018 in Munich. At the same time, the Passive House specialist exhibition will also welcome private building owners to the Congress Center MOC. One of the topics there: "What do Passive House residents really think?"
Press Release
---
15 February 2018
Passive House hospital progressing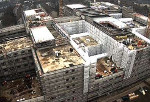 The world's first hospital designed to the Passive House Standard is currently under construction in the Frankfurt district of Hoechst. The hospital's building shell has already been completed, now the interior finishing is underway. The construction of this highly energy efficient hospital should be completed by next year, followed by a test phase lasting several months before the building goes into full operation. The Passive House Institute in Darmstadt has been advising on the project since the design phase and will continue with its consultancy services throughout the entire duration of construction work.
Press Release