The Passive House Brochure
Active for more comfort: Passive House
an informational booklet
How does a Passive House work? Which requirements exist with regard to components, planning, design, and project implementation? What resources exist to help with Passive House design? What is it like to live in a Passive House, what has already been built, and why are Passive Houses such an attractive investment? In order to competently answer such questions, the IPHA has created an informational brochure entitled, Active for more comfort: The Passive House.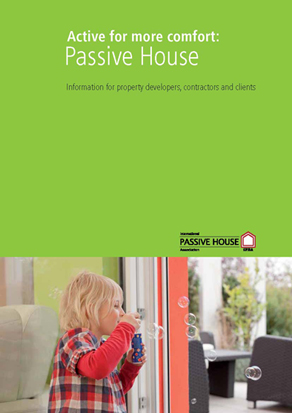 Nowmore international than ever, this edition includes clear explanations of Passive House basics along with brand new material on topics such as:
energy retrofitting
non-residential Passive House Buildings
Passive House in warm climates
the use of renewables
A new chapter now also documents the winners of the 2014 Passive House Award!
Download your copy [PDF 11.6MB] or browse through the brochure online
Italian version (Translated from the 2010 edition by iPHA Affiliate ZEPHIR) [PDF 11.6MB]

Bulgarian version (Translated from the 2014 edition by EnEffect) [PDF 7.441MB]

*Chinese version (Translated from the 2014 edition by China Passive House Network)

Coming soon in Polish and Turkish!
Order hard copies
Hard copies of the Passive House Brochure may also be purchased (see conditions below). Simply contact us with your request at: info@passivehouse-international.org (Re: Passive House Brochure).
German brochures are available through our German Affiliate IG Passivhaus Deutschland.
Italian brochures, based on the 1st English edition, are available through our Italian Affiliate ZEPHIR.
Brochure prices
| | | | |
| --- | --- | --- | --- |
| Quantity | 5 copies | 25 copies | iPHA discount |
| Price | 25 EUR + S&H* | 100 EUR + S&H* | 50% off |
Shipping and handling
| | | |
| --- | --- | --- |
| | 5 copies | 25 copies |
| Germany | 7 EUR | 11 EUR |
| EU | 12 EUR | 25 EUR |
| Europe (Non-EU)* | 17 EUR | 38 EUR |
| World** | 17 EUR | 48 EUR |
| Rest of the world | 17 EUR | 58 EUR |
*(as a rough guide) Åland Islands (Finland), Kosovo (Serbian province), Andorra, Croatia, Albania, Liechtenstein, Armenia, Livigno (Italy), Azerbaijan, Macedonia, Belarus, Melilla (Spain), Mount Athos (Greece), Moldavia, Bosnia-Herzegovina, Montenegro, Campione d'Italia (Italy), Norway, Ceuta (Spain), Russian Federation, Faroe Islands (Denmark), San Marino, Georgia, Switzerland, Gibraltar (United Kingdom), Serbia, Greenland (Denmark), Turkey, Iceland, Ukraine, Channel Islands (United Kingdom), Vatican City, Canary Islands (Spain), Cyprus (Northern Cyprus), Khazakhstan
**(as a rough guide) Egypt, Kuwait, Algeria, Lebanon, Bahrain, Libya, Iran, Morocco, Iraq, Oman, Israel, Saudi Arabia, Yemen, Syria, Jordan, Tunisia, Canada, United Arab Emirates, Qatar, United States of America
International Project Brochures
EuroPHit Brochure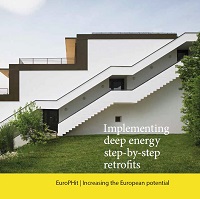 One output of the EuroPHit project was the creation of an accessible informational brochure that highlights the successes of the EuroPHit project and case studies. The brochure draws on the lessons of demonstration projects implementing deep energy step-by-step retrofits in 11 EU Member States and aims to raise awareness and promote deep energy retrofits on the existing building stock.
Visit the EuroPHit website to download the brochure and find out more about the project.
PassREg Brochure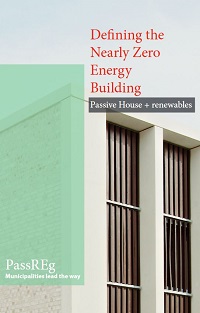 An output of the PassREg project was the creation of an accesible informational brochure that informs of the successes of the PassREg regions and most importantly, provides strong examples of how municipalities can implement NZEBs through the use of Passive House and renewables. The brochure is ideal to be shared with local politicians and relevant municipal representatives in assisting in defining the Nearly Zero Energy Building and providing compelling measures that municipalities can implement for the building sector in achieving policy goals and regulations.
Visit the PassREg website to download the brochure and find out more about the project.