2 June 2021
Happy Birthday, Passive House!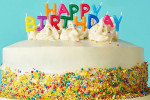 The Passive House is celebrating its 30th birthday this year! Starting as an experiment, great credit can be given to this pioneering project by Professor Wolfgang Feist: at a time when only very few people thought about climate protection, it paved the way for energy efficiency in buildings. Today, the Passive House Standard has been implemented throughout the world and shines particularly brightly in beacon projects globally. More reasons for celebrating: the 25th anniversary of the Passive House Institute and the jubilee edition of the International Passive House Conference.
Press Release
---
29 March 2021
Course of action: Passive House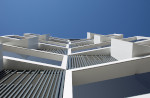 The Passive House Institute has announced the Passive House Award 2021 which highlights pioneering projects of energy efficient construction. Special consideration will be given to the renewable energy supply of the buildings by an international panel of judges. Quality assurance of the building through certification is a prerequisite for participation in the Passive House Award 2021. The award will be presented during the 25th International Passive House Conference in September which will be held in Wuppertal and online.
Press Release
---
15 February 2021
Efficiency: The first renewable energy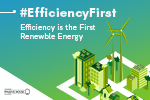 The International Passive House Association and its partner organisations launch the global "Efficiency: The First Renewable Energy" campaign today. Using the hashtag #EfficiencyFirst, the campaign aims to raise awareness for the vital role energy efficiency in buildings plays in meeting our climate goals. The campaign also demon-strates that energy efficient buildings provide a comfortable, healthy and sustainable built environment. The launch includes a competition for social media followers.
Press Release
---
28 January 2021
The key to a healthy climate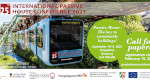 The 25th International Passive House Conference will take place from September 10-11th in Wuppertal, Germany, under the patronage of Andreas Pinkwart, North Rhine Westphalia's State Minister for Economic Affairs. Only buildings with a low energy demand for heating and cooling will put us on the path to efficient climate protection. By reducing the energy demand, we can ensure that our building stock's energy needs can be fully met by renewable energy sources, long term and at large scale. Encompassing this idea is this year's International Passive House Conference and complementary exhibition, which bare the motto "Passive House - The key to sustainable buildings!"
Press Release