30 June 2020
Congratulations for the 1000th certificate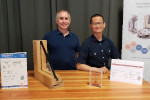 Another success story from the world of energy efficient construction and renovation: the Passive House Institute has recently issued the 1000th certificate for a Passive House component. There is a great range of quality approved building components now available, and many manufacturers have recognised the potential of certified components for energy efficient buildings. Things looked completely different almost thirty years ago when the first Passive House building in the world was being constructed.
Press Release
---
05 June 2020
"We can still do it!"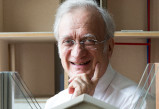 Professor Wolfgang Feist opened with a clear message: "We can still halt the climate crisis. To do so, we need to make the right decisions now and then act upon them." The founder of the Passive House Institute also highlighted the parallels between the COVID-19 and the climate crises. In addition, Feist explained how improved energy efficiency in buildings and a significant change in the areas of mobility and energy could limit the extent of dangerous climate change. "We cannot change the past, but we can change the future! It will be hard work, but we can still do it!"
Press Release
---
18 May 2020
New first for International Passive House Conference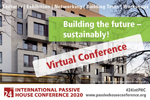 The 24th International Passive House Conference, planned to take place in Berlin in September this year, will now be offered as a comprehensive online conference. Presentations, workshops, the specialists' exhibition and building tours that have always been a part of the annual Passive House Conference will remain in the programme. Virtual networking between participants will also be a highlight.
Press Release
---
30 January 2020
The effort is definitely worth it!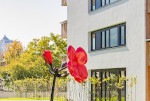 Low operational costs for heating and electricity and a high standard of living comfort are possible at the same time: the latest session of the Research Group for cost-effective Passive Houses addressed the issue of social housing and how it can be implemented in a cost-effective and energy efficient manner. During an associated excursion, many participants visited the PassivhausSozialPlus in Darmstadt which is a nationwide model project for social housing.
Press Release
---
16 January 2020
Passive House buildings lead the way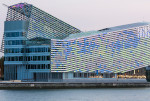 The Passive House Institute in Darmstadt has announced the Passive House Award 2020 to reward pioneering projects in the field of energy efficient construction. A special focus of the competition will be on integrated renewable energy supply. An international jury panel will select the award winners. The award ceremony will take place during the 24th International Passive House Conference in Berlin.
Press Release