28 March 2023
Efficiency promotes social justice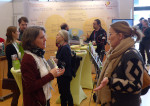 Highly energy-efficient buildings are indispensable for climate protection. The 26th International Passive House Conference demonstrated that a high energy efficiency is also necessary for other reasons: social justice, good air quality for example in schools and health care buildings, and protecting the power grid against overloading are other good reasons to build and retrofit buildings in a better way.
Press Release
---
03 March 2023
Forward into the future!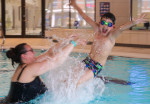 Next week, the 26th International Passive House Conference will be all about better ways to construct and retrofit buildings. In line with the offered workshop on highly energy-efficient healthcare buildings, one of five excursions will take participants on a tour of the Passive House hospital in Frankfurt. Special offers are available for students and municipalities. The conference will also include the EnergyEfficiency Forum. This trade exhibition for highly energy efficient components offers a diverse programme, and admission is free. The conference will be held in Wiesbaden, Germany. Online participation is also possible.
Press Release
---
27 January 2023
There's no way around efficiency!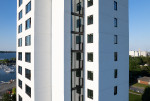 As the host of the 26th International Passive House Conference, the Passive House Institute is looking forward to welcoming participants in Wiesbaden, Germany. With the focus "Efficiency NOW!", the research institute emphasizes that there is no alternative to making buildings more energy efficient as quickly as possible. The renovation of existing buildings, in particular, offers great potential for climate protection. The conference will take place from 10 to 12 March 2023, the conference programme is available online, and the ticket shop is open. The specialists' exhibition for Passive House components, which is accessible to everyone free of charge, is also a part of the conference. Online participation in the conference is also possible.
Press Release
---
10 January 2023
Quality control for highly energy-efficient refurbishments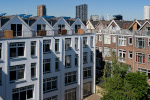 The EU project outPHit has now made three concepts for quality assurance in renovations available. The aim is for retrofits to reliably achieve a high level of energy efficiency. The three concepts cover the entire refurbishment process: from planning through preparation for execution to verification of actual energy consumption upon completion. The concepts will be presented in a webinar on 19 January 2023.
Press Release