20 May 2022
Reliable partner for energy balancing!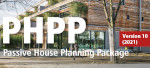 The energy demand of a building can be reliably calculated using the Passive House Planning Package (PHPP). The Passive House Institute has developed the 10th version of the PHPP, which is now also available in English. PHPP 10 contains helpful new add-ons and features for the energy balancing of highly efficient buildings. The new features will be presented in detail in a webinar on Wednesday, 25 May 2022. Members of iPHA will be able to attend free of charge.
Press Release
---
08 April 2022
Let's save fossil energy! NOW!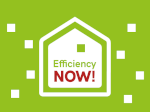 The call of the hour is to save fossil energy. To achieve this goal quickly, the Passive House Institute has started the #EfficiencyNOW campaign. The research institute explains how each one of us can contribute towards becoming more independent of fossil energy, and ultimately phasing it out altogether. On Passipedia, the Institute provides guidelines on how to go about this.
Press Release