International Passive House Open Days 2018
Share your Passive House experience with others
Mid-year event
From 8 – 10 June 2018, the mid-year International Passive House Open Days, organised by iPHA and its international Affiliates, will once again take place. By participating with your own Passive House home, office, or even construction site, you can share your experiences and show what Passive House is all about. Spread the word and offer others the chance to experience the benefits Passive House offers first hand!
Project registration
If you would like to register your project for the mid-year event, please either contact your local iPHA Affiliate organisation, or email us at info@passivehouse-international.org with the following details:
- Address for location marker on map (the project map uses google maps)
- Visible text e.g. visiting hours, how to organise a visit, address, contact info
- Passive House Database ID (if registered) or a link to a webpage on the project/event
Please register your project by 1 June 2018 to ensure your project appears on the map.
Share your event using #iPHopendays
Visit a Passive House building
For those who would like to visit a Passive House building during this mid-year event, please use our worldmap to find a participating project near you!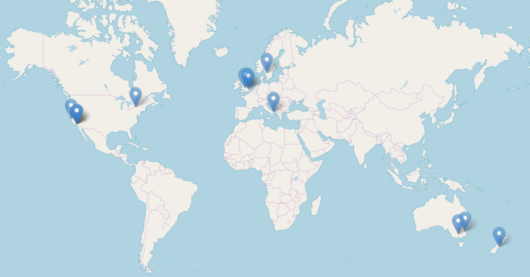 Share your experiences using #iPHopendays
Main-event
The main International Passive House Open Days will be taking place from 9-11 November 2018. Registration opens in July 2018.