The International Passive House Association

A global network for Passive House knowledge working to promote the Passive House Standard worldwide (see Mission and values)


__________________________________________________________________________

09-11 October 2019 | Gaobeidian | China
We cordially invite you to the 23rd annual Passive House Conference in Gaobeidian, China from 09-11 October 2019!
The In­ter­na­tion­al Pass­ive House Con­fer­en­ce is the year's premi­um Pass­ive House event, where about 1000 thought lead­ers and in­nov­at­ors from around the world gath­er. Here you will find a wide range of net­work­ing op­por­tun­it­ies! Present­a­tions, work­shops and ex­cur­sions al­low you to share your ex­per­i­en­ce with oth­er pro­fes­sion­als and to learn more about the latest Pass­ive House de­vel­op­ments. Fur­ther­more, the con­fer­en­ce is ac­com­pan­ied by the Pass­ive House Ex­hib­i­tion where all lead­ing man­u­fac­tur­ers present their latest products! On Sat­urday the even­ing event is the place to be, don't miss it! For the first time, the up­com­ing Pass­ive House con­fer­en­ce will take out­side Europe, in Gaobeidi­an, China!
More information click here!
---

Mid-Year International Passive House Open Days:
28-30 June, 2019
Share your Passive House experience with others
The dates for the International Passive House Open Days in 2019 are now set:
Mid-year International Passive House Open Days - 28-30 June 2019
International Passive House Open Days - 8-10 November 2019
From 28 – 30 June 2019, the mid-year International Passive House Open Days, organised by iPHA and its affiliates, will take place. The mid-year event allows participants to experience the benefits of Passive House buildings in a different season to the event in November.
In order to register your own building, please contact your local affiliate or iPHA directly at info@passivehouse-international.org and we'll add you to the map!
For those who would like to visit a Passive House building during this mid-year event, the world map of participating projects is now available!
The International Passive House Open Days are a great opportunity to learn about Passive House and energy efficient buildings. Get in contact with current owners and learn firsthand what it is like to live in a Passive House and what the building or retrofitting process was like. Some open houses and buildings will even have professionals on hand with the knowledge and tools to explain the technical details of Passive House projects.
As well as all the opportunities to talk and learn about Passive House, participants can experience Passive House buildings, both residential and non-residential, for themselves. Enjoy the comfortable interior temperatures, take a look at the ventilation system, ask questions and consider the possibilities of Passive House for your own building projects.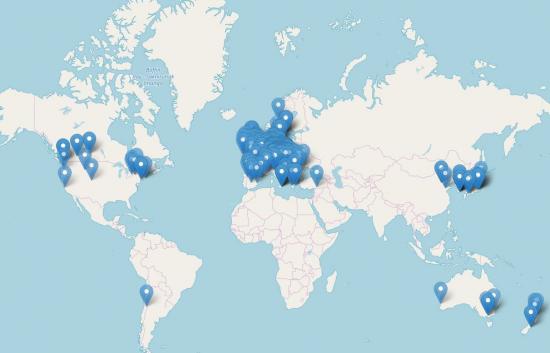 Participating is easy: Take a look at the map and find a Passive House open day near you! (Please note that some owners require prior visitor registration).
If you would like to participate with your Passive House building, please contact your local affiliate organisation or email us at info@passivehouse-international.org and we'll add you to the event map!
__________________________________________________________________________
A new addition: energy efficiency!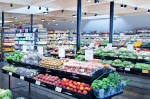 MPREIS_PM_Innen_Homepage_klein.jpg|* The two buildings are used completely differently, but they have one important thing in common: both buildings have achieved the EnerPHit standard after an energy retrofit. The Passive House Institute recently presented the certificate for the EnerPHit retrofit of a supermarket in the Austrian town of Prutz. About 7800 kilometres away, a clothing factory in Sri Lanka also received a certificate for a successful energy efficient modernisation. This pilot project in the tropical climate will be presented in October at the 23rd International Passive House Conference in China.
Press Release
__________________________________________________________________________
China aims for high energy efficiency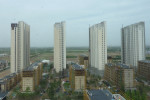 PM_Tagung_China_Programm_Baustelle_Homepage_klein.jpg|* China is building on a vast scale. This fact becomes apparent in Gaobeidian, a city about a hundred kilometres south of the capital, Beijing. Here, the Passive House district Bahnstadt with over 20 high-rise buildings and many multi-family houses is currently under construction. This is where the Passive House Institute, together with its partners, is inviting everyone to attend the 23rd International Passive House Conference. The theme: "Passive House worldwide". The Conference Programme is online, registration is now possible. The early booking discount is available until the end of July. The Passive House Institute offers a service webinar for questions regarding the conference.

Press Release
---
"Time to think of the national economy"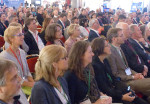 Heidelberg_Homepage_Publikum_klein.jpg|* The measuring device showed more than 84 decibels! It was clear that the story about the improvised Blower-Door test in Kazakhstan was the winner of the first-ever Passive House Slam at the Passive House Conference in Heidelberg. The mayor of Walldorf received the most applause during an earlier panel discussion. Mayor Christiane Staab demanded that for climate protection and society in general it was necessary to think in terms of the national economy rather than business economics. At the conclusion, Dr Wolfgang Feist invited the participants to the 23rd International Passive House Conference in China in October. He also revealed the city that will host the 2020 Conference

Press Release
---
Plenty of steam around extractors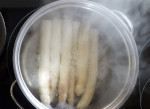 In a new study, the Passive House Institute focuses on systems for vapour extractors, with the research report also resulting in a handbook for extractor hoods in Passive House buildings. This contains the key principles for a compatible system and its dimensioning. Research findings will be presented during the Passive House Conference "Achieve Better Buildings!" at the begining of May in Heidelberg. The Institute will also present the findings at the 23rd International Passive House Conference in China in autumn 2019.
Press Release
---
Passive House videos:
Passive House Explained in 90 seconds by Hans-Jörg Eich
Passive Passion, documentary by Charlie Hoxie