iPHA Affiliate Organisations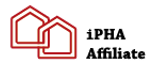 Think globally, act locally: iPHA's international work is most effective with regional support. iPHA thus works to connect the local to the global, facilitating exchange in both directions and thereby strengthening all parties involved.
Affiliating with unbiased, independent Passive House Associations internationally is one of iPHA's key strategic goals. In a formal relationship with iPHA, Affiliates have agreed to uphold high standards in their work and have integrated their membership with that of iPHA's.

All those who sign up as members of iPHA Affiliate organisations, as listed below, will automatically become full iPHA members at no extra cost, with all associated advantages.

Please see below for current Affiliates.