Passive House Planning Package (PHPP) & designPH
The Passive House Planning Package (PHPP) is an easy to use planning tool for energy efficiency for the use of architects and planning experts. The PHPP makes use of numerous tested and approved calculations to yield a building's heating, cooling and primary energy demand. The reliability of the calculation results and ease of use of this planning tool has already been experienced by several thousand users.
PHPP 10 (2021)

Worldwide applicability, added functions, improved user-friendliness and compatibility

The new PHPP 10 includes a whole range of new and improved features such as:


• Risk assessment to ensure summer comfort
• Comparison with monitoring data
• Room Data tool and Record tool
• Variant calculation with data entry for renewables of PV or solar thermal
• Project overview
• New component categories for heat pumps and combined ventilation and split units
• Data entry of window systems and curtain wall façades

Find out more about PHPP | Buy PHPP in EN/DE or other languages
design PH – 3D modelling tool for the PHPP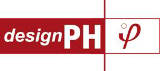 The designPH plugin has been developed by the Passive House Institute to provide a 3D model interface for entering building geometry into PHPP. The benefits of the tool are two-fold; firstly it will simplify the process of entering data into PHPP and secondly it will provide preliminary feedback on the performance of the design within SketchUp. designPH is an ideal addition to the Passive House Planning Package, and has the following advantages:
• plugin for the well-known modelling software SketchUP
• project data input and 3D display of the building envelope
• automatic analysis and simplified calculation of the heating demand
• 3D editing and optimisation of the building design
• geometrical data of the building envelope can be exported into PHPP
The latest version designPH 1.1 does not just ensure compatibility with PHPP 9; one of the new features includes automatic identification and calculation of the shading parameters even during the analysis with the 3D tool, therefore optimisation of a building's shading parameters is already possible in SketchUP.
Find out more about designPH | Buy designPH