The 23rd annual Passive House Conference
9 - 11 October 2019 | Gaobeidian | China
The International Passive House Conference is the year's premium Passive House event, where more than 1000 thought leaders and innovators from around the world gather. Here you will find a wide range of networking opportunities! Presentations, workshops and excursions allow you to share your experience with other professionals and to learn more about the latest Passive House developments. For the first time, the upcoming Passive House conference will take outside Europe, in Gaobeidian, China!
iPHA members receive a substantial discount on the Conference and all associated events. Not an iPHA member yet? Sign up with iPHA now!
Find out more about the conference on the conference website.
Become an exhibitor!
The upcoming International Passive House Conference and Exhibition will take place in Gaobeidian, China, where upon completion, will be the largest Passive House settlement in the world.
Gaobeidian is currently constructing many of its building to the Passive House Standard and the Government of the Hebei Province is making great efforts to promote the Passive House Standard.
The Passive House Institute is offering attractive booth spaces in the heart of the 23rd International Passive House Conference. Exhibitors will have direct access to over 1000 experts in the field of energy efficient building from over 50 countries. Exhibitors will also be granted free admission to the opening and closing plenary sessions of the 23rd International Passive House Conference.
Find out more about the exhibtion here!
At the conference you can: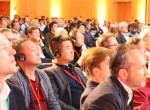 Learn
There will be lectures on a wide variety of topics from kitchen ventilation systems to retrofitting, heating systems and more. The exhibition will provide display pieces for hands-on inspection.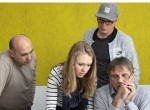 Engage
Take part in an array of different workshops and deepen your understanding of the planning tools PHPP and designPH, window and cooling systems, and many more.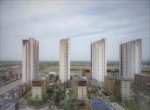 Explore
Visit one of the biggest Passive House building developments in the world or participate in one of the other excursions to Passive Houses in Gaobeidian and its surrounding areas.
Passive House Open Days Tour:
Optional; starting Monday after the conference
| | | | | |
| --- | --- | --- | --- | --- |
| CITY | DATE | COMPANY | TYPE OF PASSIVE HOUSE BUILDING | CONTACT PERSON |
| | | | | |
| Qingdao | | eco-park | PHTEC and PH-Settlement North | Lian Yan |
| | | WFP | PH-Settlement South | Lian Yan |
| | | | | |
| Nanchang | | WFP/Nursery School Zhongsen Hongguyipin | Nursery school building | Mister Zhu (GM) |
| | | | | |
| Shanghai | | LUTHERdesign | Office spaces | Lu Mingzhe |
| | | LUTHERdesign | Pavilion and villa renovation site | Chen Shoukong |
| | | LUTHERdesign | Office space renovation site | Huang Jun,STI |
| | | | | |
| Lishui | | HXP | AONI DE House | Hui Sun/Xing Zhao |
| | | | | |
| Tianjin | | Softgrid | Residential high-rise | Rolf Demmler |
| | | | | |
| Harbin | | SAYYAS | World's largest PH factory | Pei Lin |