Efficiency: The First Renewable Energy #EfficiencyFirst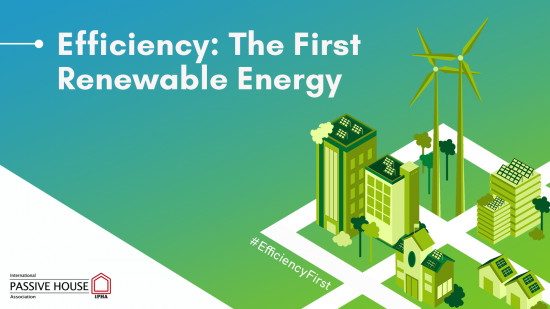 The International Passive House Association (iPHA) is a global network uniting both Passive House experts and enthusiasts alike. Together with its 22 Affiliate Organisations, iPHA works to promote the Passive House standard and foster a greater public understanding of its benefits and achievability. The network makes a wealth of information available and facilitates active exchange among professionals, policymakers and the public.
In 2021, the iPHA Network will be running the "Efficiency: The First Renewable Energy #EfficiencyFirst" campaign. Over the course of the year, iPHA, together with its affiliate organisations will be running a series of activities and events to promote the significance of an efficiency first approach.
Make your building work for you and live better using less energy in a comfortable, healthy, sustainable and future-oriented Passive House.
Efficiency: The First Renewable Energy #EfficiencyFirst Pamphlets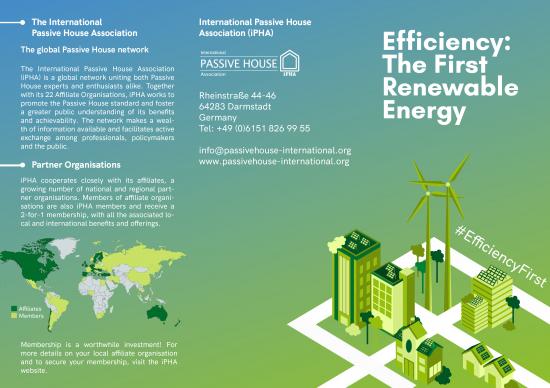 Meeting our goals for climate protection
Detailing the benefits of Passive House, why we should think #EfficiencyFirst when tackling building projects and the ways in which the Passive House standard provides a pathway to meeting our climate goals, the pamphlet is available in multiple languages including: Spanish, Portuguese, Romanian, Greek, Dutch, Swedish, German, Hungarian and Italian. There are also local versions of the pamphlet available for:
The UK and USA (nationwide, California and New York), New Zealand and Austria.
Find your regional pamphlet on your local affiliate organisation's website and in the list below:
Dutch:
English:
German:
Greek:
Hungary:
Italian:
Portuguese:
Romanian:
Spanish: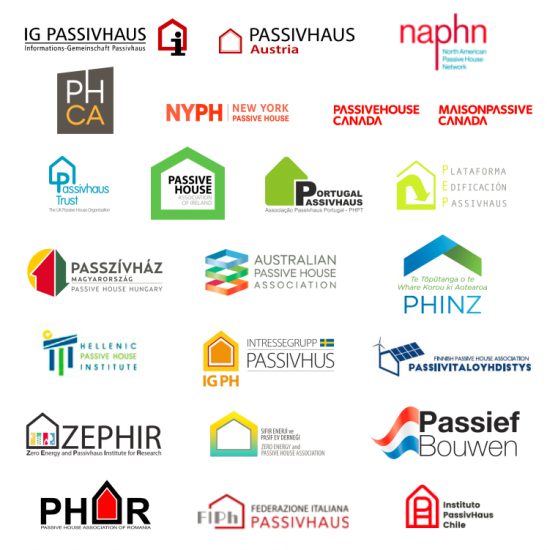 #ExplainPassiveHouse Competition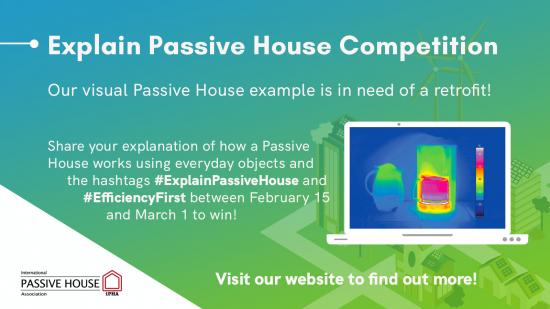 Have you seen the well-known visual example describing Passive House as a thermos
versus a conventional building as an actively heated coffee machine? It's time for an
update!
The winner of the #ExplainPassiveHouse competition is Andy M. from Australia, for his video comparing a watertight bowl to a colander. Congratulations Andy! Thank you to everyone who entered for your creativity and for thinking #EfficiencyFirst!
Winner of the #ExplainPassiveHouse Competition

#ExplainPassiveHouse Competition Honourable Mentions